Description
Excalibur Mini LED Series
The Excalibur Mini LED series by Grow-it-LED features the Samsung L2 Horticulture board with 30k and 50k 301b options. The current standard offering utilizes special horticulture-based LED that is conformally coated for increased environmental protection. The spectrum offers a high umol/J while providing a high amount of full-spectrum light with peaks in red and blue. At 45w from the wall, the Excalibur Mini supplemental LED grow light is perfect for flower lighting, seedling and veg lighting, and greenhouse veg/supplemental lighting. This fixture utilizes our in-house manufactured aluminum passive heatsink, Osram OTi series driver, standard dimming offering down to 1%, built-in power switch and dimming control, this fixture is designed for many different applications and are built to last.
The Excalibur Mini is designed to run without any fans and will maintain the proper temperature for long service life. 50,000 to 75,000h should be expected from this fixture.
We have designed this fixture to operate in a lot of different mounting positions. By using the fixture's many mounting points, it can be angled so that the plant receives adequate light ensuring proper plant growth in many applications. Mount directly over your veg plants or act as supplemental lighting in your flowering area.
The 45w and 82w Excalibur Mini is plug and plays out of the box, no assembly is required.
Spectrum
The Excalibur Mini offers a few options for the spectrum. Horticulture L2 Board, 3000k and 5000k.
Horticulture L2 Board: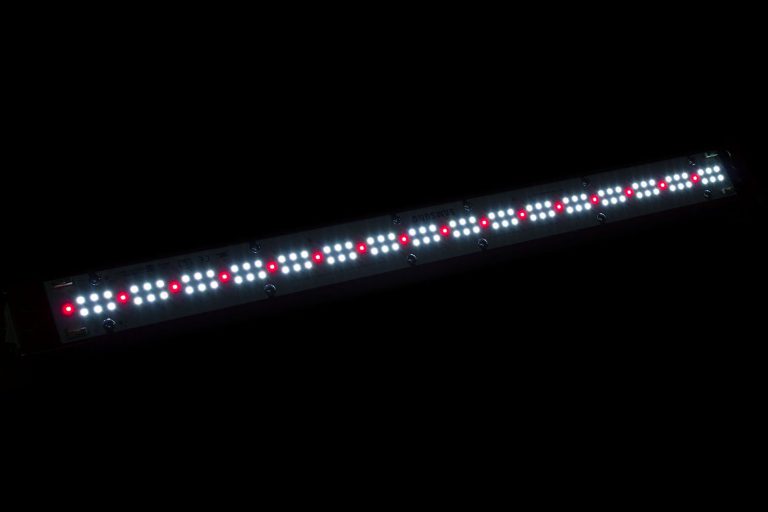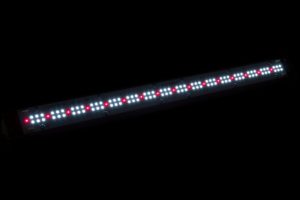 3000K Full Spectrum: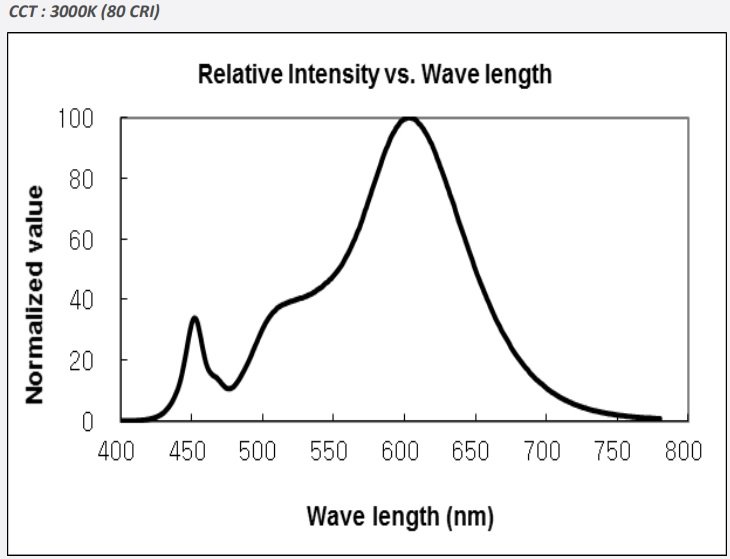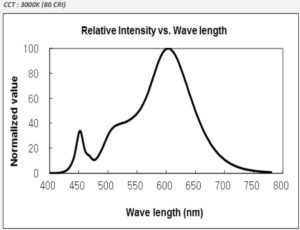 5000k Full Spectrum: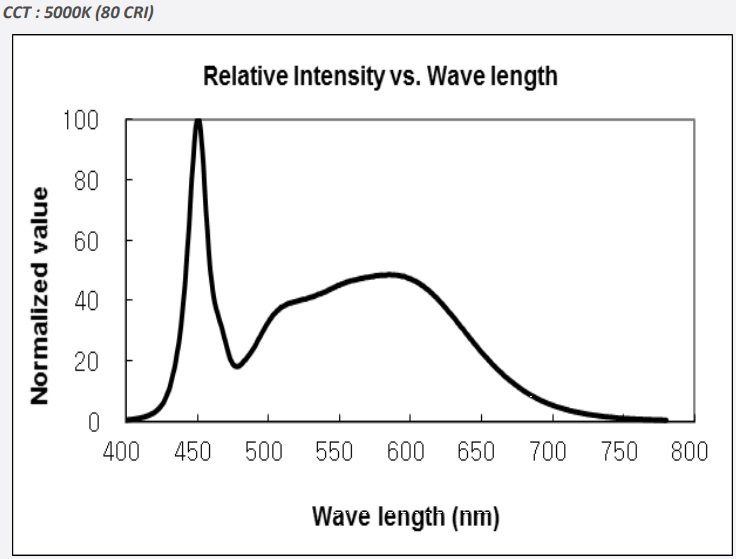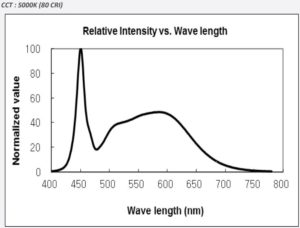 Application Examples
Our Excalibur Mini-Series is excellent for a multitude of environments, check out the application examples below:
Electrical Specifications
| | |
| --- | --- |
| Power Draw | 45w or 82w |
| T5HO Replacement | 130w (45w Mini) to 238w (4ft Mini) |
| Spectrum | 301B, 301H, 351H diodes in various combinations to provide specific spectrums |
| PAR efficacy | PAR eff. is based on each spectrum, varying from 2.5 to 3.0+ Umol/J |
| PPF | Spectrum dependent (2.6 to 3.0+ Umol/J) |
| Coverage Area | Supplemental flower and 3′ x 2′ (45w) 5′ x 2′ (82w) Veg |
| Lifetime | 75,000+ Hours |
| Driver | Osram Drivers |
| Cables | 6-foot industrial-grade SEEO Cord (Standard) |
| Plug | 5-15P Standard Other NEMA Plugs are available |
| Dimming | Yes, down to 1% of max output with a dimmer knob |
| Hanger | Multi-position built-in hanging system for 360* mounting capability |
| Warranty | 5 year |
| Grams per watt | 1.81 g/w (Expected) |
| Yield | 82 to 148 Grams |
| Voltage | AC 120V~277V |
| Amp draw | (45w) 110V – .41A / 240V – .19A  (82w) 110V – .75A / 240V – .34A |
| BTU | (45w) 153 (82w) 280 |
| Shipping | Standard shipping rates apply. World-wide shipping is available! |