Product Offerings
Grow-it-LED offers a diverse LED grow light offering ranging from supplemental lighting to true full-spectrum (UV to IR) LED grow lights. We strive to manufacture products that offer extreme lifespan, serviceability, high efficiency, and incredible outputs.
Featured Fixture
Excalibur King Series
An incredibly powerful fixture with a industrial design made to last. Engineered with upgrade-able capabilities that no other LED company offers! Plug and play LED arrays for a completely interchangeable design. Best coverage in the industry with a fixture size of 46″x46″.
With our modular design, this system allows for a very customizable platform. Our current spectrum options can be adjusted to your liking and to match up perfectly with any type of horticulture application. Our standard offerings all boast high system efficiency with incredible outputs to ensure every crop cycle turns out excellent! Perfect for home growers and commercial applications, the Excalibur King Series has already proven itself to be a powerhouse in the horticulture market. We engineer, form, and build each fixture right here in Auburn, CA. and take extra steps to ensure our customers are 100% satisfied with their purchase.
Crush your next grow with Grow-It-LED!
Commercial Services
Grow-It-LED also offers commercial services free of charge, from lighting layouts to integrated fixture control commissioning, we take out the extra steps when figuring out your next grow project.
Free Lighting Layouts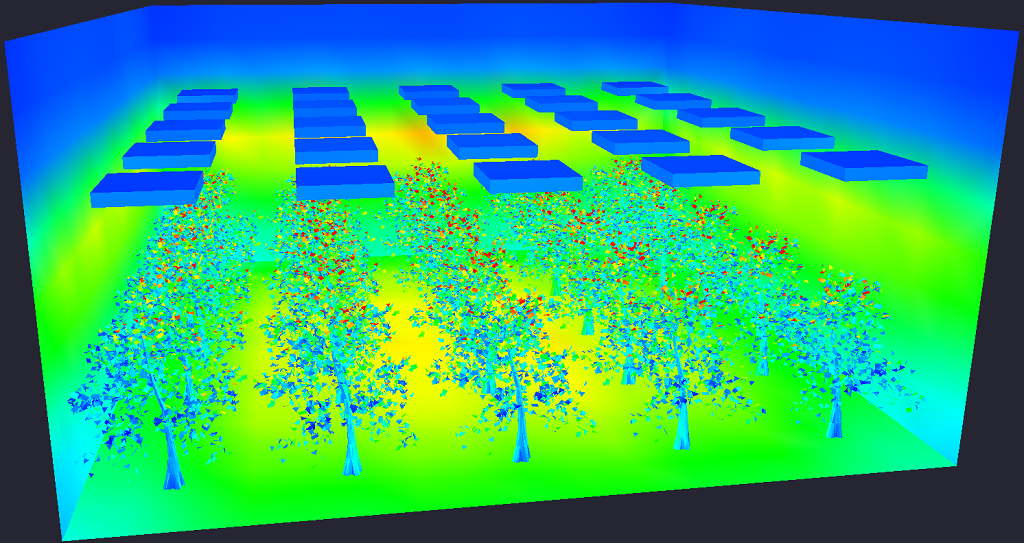 Take advantage of professionally designed lighting layouts from our certified AGI32 engineer! Get accurate real-world lighting simulation before your lights are even purchased. Part of our quoting process is offering this service to accurately represent your unique facility.
Integrated Fixture Controls
We utilize Casambi wireless controls for facility-wide lighting control. Each system has the ability to control; light color, color temperature, LED channels, sunrise-sunset function, light sensors, calendar time and date, fixture grouping, and cloud synchronization.
The Grow-It-LED Difference
Custom Options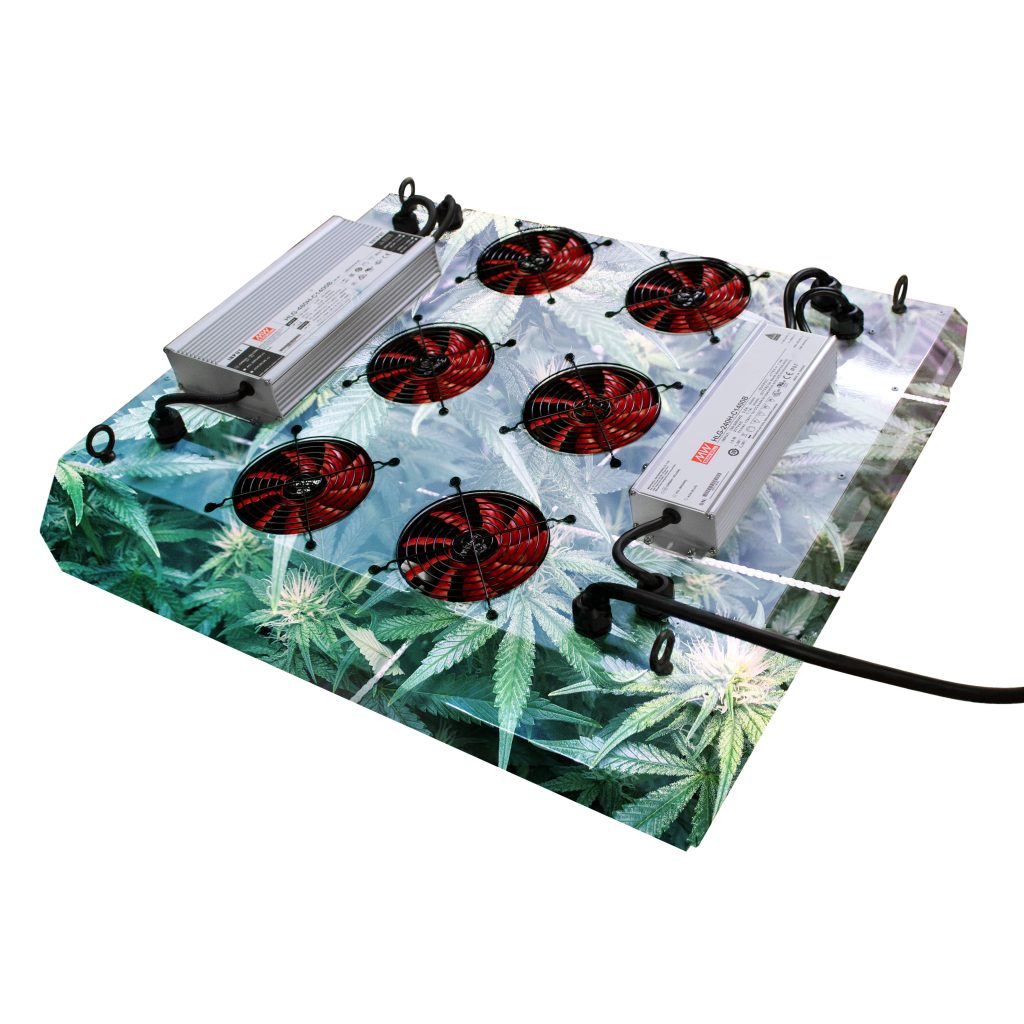 If you are tired of the same old same old, why not try sprucing up your grow with some custom options! Grow-it-LED is the only manufacturer that allows their customers the freedom to express themselves. We offer many custom options with some serious 'WOW' factor. The fixture shown above is an example of our premium vinyl wrap. We have other custom options available from custom fan colors, housing colors, spectrum options.
About Us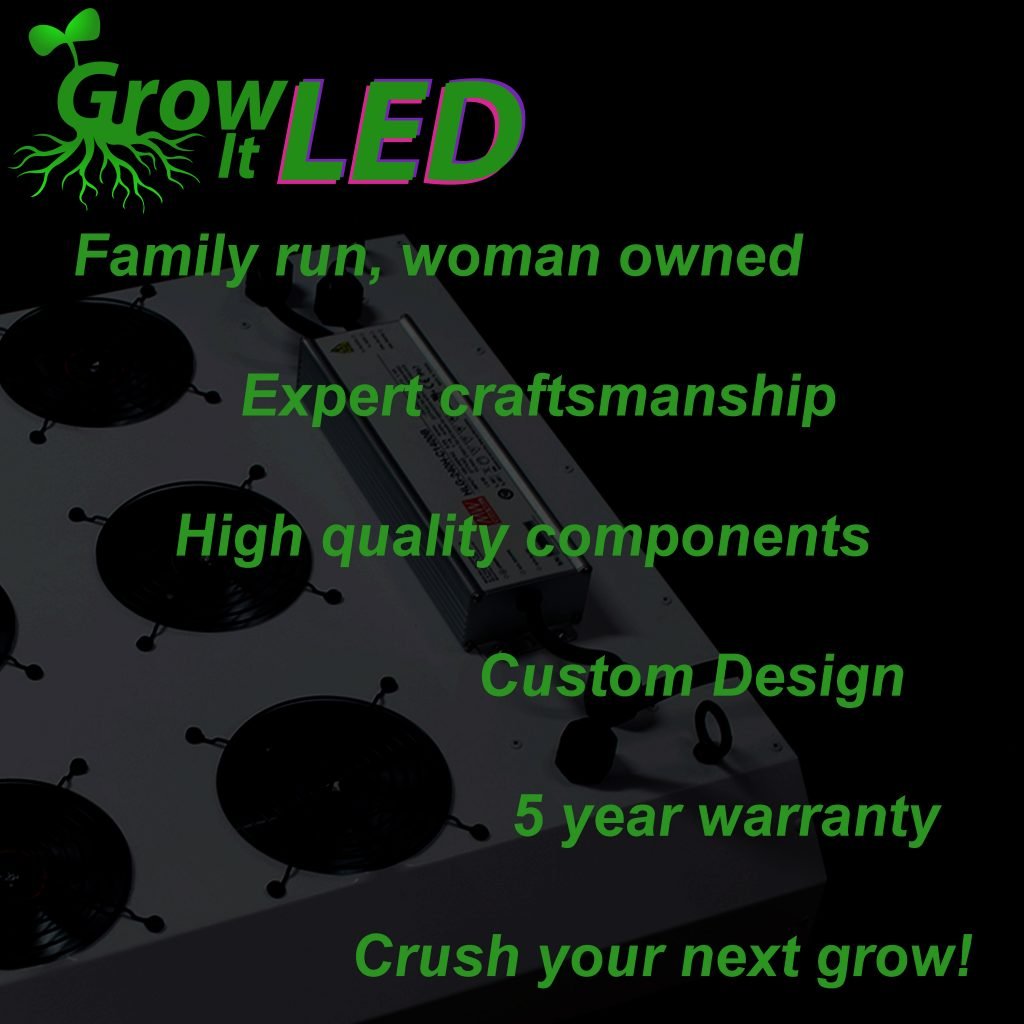 Grow-It-LED offers one of a kind handcrafted American made LED grow lights for a multitude of horticulture applications. Grow-It-LED works closely with major LED manufactures to ensure our customers are receiving the best when it comes to raising their unique plants. With 25 years of lighting experience in the commercial lighting industry, we understand the importance of long-lasting quality products.