Description
Pulsar 800W Product Description
The Pulsar 800W Series is a power house for Commercial and home growers alike. This absolute monster is highly efficient at 2.8 umol/s and puts out incredible PPFD numbers. The Pulsar Series is also compatible with our GIL100 touch screen fixture controller that can handle up to 50 lights at once per output channel. Individual control over 395nm UV + Full Spectrum White + 660nm Red + 730nm Far Red gives growers the ultimate control over crop steering techniques. See increased yields from the additional 395nm and 730nm spectrums by leveraging the phytochrome absorption spectrum as well as the Emerson effect.
The fixture is also incredibly easy to assemble with "click in" design for each LED bar. For our commercial customers, we are happy to offer factory assembly for plug and play setups!
Pulsar 800W Key Features:
Commercial Grade LED Grow Light

Premium Samsung LEDs

Premium Sosen LED drivers

Passively cooled design
"Click in" LED Bar Assembly

High efficacy ePAR Spectrum UV to IR

Replaceable, interchangeable, repairable construction

Stand-alone dimmer knobs and Compatibility with our GIL100 Touch Screen

Robust aluminum construction

Properly heatsinked LEDs 

Universal power supply (110v, 120v, 240v, 277v)

5-year warranty

87 Cents per watt

31 Cents per Umol/s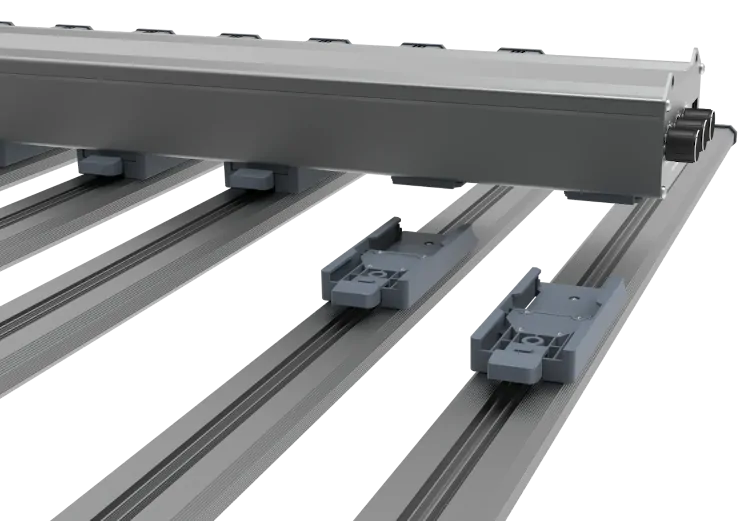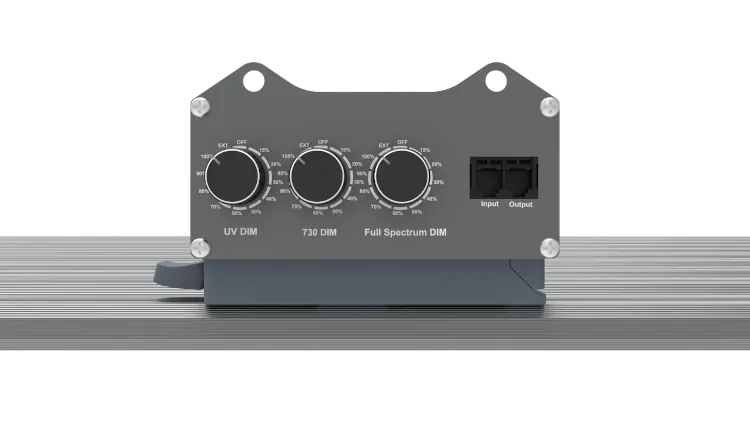 Spectrums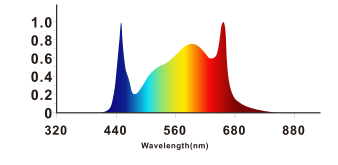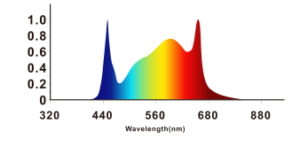 Dim 1 Full Spectrum 3000k + 5000K + 660nm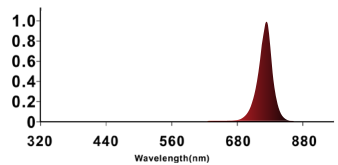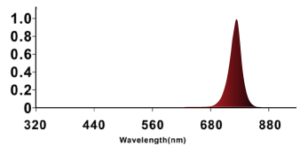 Dim 2 730nm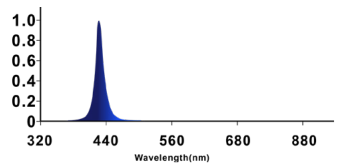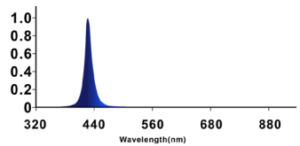 Dim 3 UVA 395nm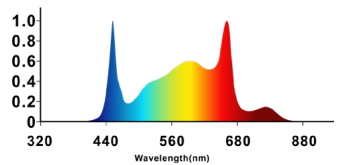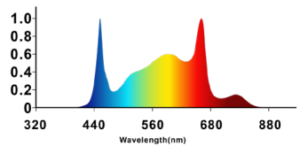 Dim 1 + Dim 2 Full Spectrum White 3000k + 5000k + 660nm + 730nm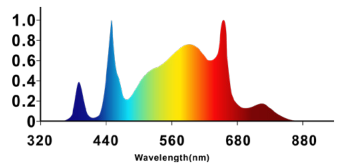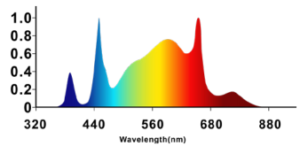 Dim 1 + Dim 2 + Dim 3 Full Spectrum White 3000k + 5000k + 660nm + 730nm + 395nm
PPFD Readings
Readings taken in 5×5 grow tent.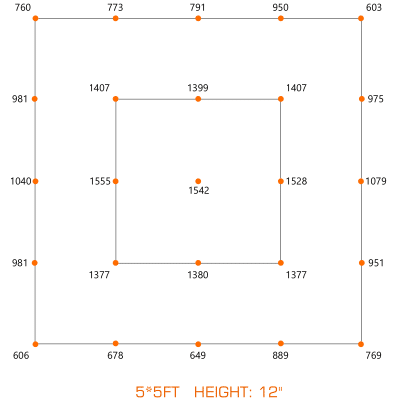 Average PPFD for 12″ Height: 1058
Photon Efficiency = 2.38Umol/w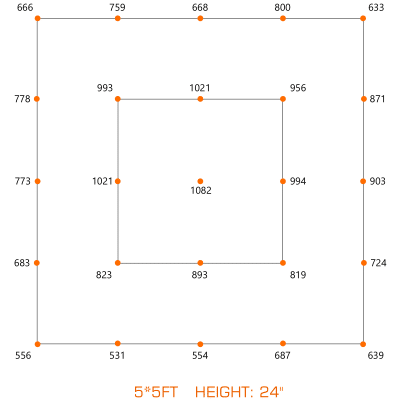 Average PPFD for 24″ Height: 793
Photon Efficiency = 1.78 Umol/w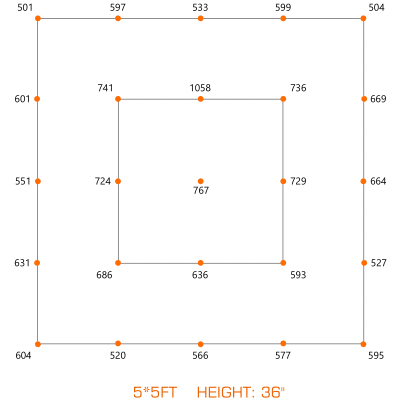 Average PPFD for 36″ Height: 639
Photon Efficiency = 1.44 Umol/w
Fixture Specifications
| | |
| --- | --- |
| Power Draw | 800 Watts |
| HPS/MH Replacement Wattage | (1) 1000w Double Ended HPS |
| Spectrum | 395nm, 3000K, 5000K, 660nm, 730nm |
| PAR efficacy | 2.8 Umol/J |
| PPF | 2240 PPF |
| Coverage Area | 5′ x 5′ to 6′ x 6′ |
| Lifetime | 50,000+ Hours |
| Driver | Sosen |
| Cables | 6-foot industrial-grade SEEO Cord (Standard) |
| Plug | 5-15P, 6-15P, 7-20P NEMA Plugs are available |
| Dimming | 0-10v Dimming capable, compatible with all RJ12 Dimming systems (GIL100 Touch Screen and LMA-14 adapter required for Trolmaster systems) |
| Hanger | Ratchet Hangers Included |
| Warranty | 5 year |
| Grams per watt | 2 g/w (Expected) |
| Yield | 1600 Grams (~3.5 lbs per light) |
| Voltage | AC 120V~277V |
| Amp draw | 110V – 7.27A / 240V – 3.33A / 277V – 2.88A |
| BTU | 2728 |
| Dimensions | W = 43.5″ L = 43.31″ H = 4.33″ |