Description
Pulsar 1000W Product Description
The Pulsar 1000W Series is a powerful solution for both Commercial and residential gardeners. This robust unit offers great performance with an impressive 2.8 umols/s of efficiency, while delivering remarkable PPFD readings. The Pulsar Series can also be used with the GIL100 touch screen Controller which has an ability to oversee up to 50 lamps simultaneously. Individual command over 395nm UV + Full Spectrum White + 660nm Red + 730nm Far Red gives growers the highest power to guide their harvest. Achieve better results with the extra 395nm and 730nm spectrums by taking advantage of the phytochrome absorption spectrum plus the Emerson effect.
The construction is extremely effortless due to the click-lock system of each LED bar. For our business clients, we are delighted to provide worksite assembly for immediate setup!
Prominent Attributes of the Pulsar 1000W
Industrial Strength LED Grow Light
High-quality Samsung light-emitting diodes
Top of the line Sosen LED power supplies
Passive cooling system
Activate the LED Bar structure
High Performance ePAR Range Ultraviolet to Infrared
Interchangeable, fixable, and switchable structure
Single-function dimmer control and GIL100 Touch Screen compatibility
Sturdy aluminum building
LEDs with proper cooling
Unified source of energy (110v, 120v, 240v, 277v)
Five-year guarantee
0.799 Dollars per watt
28.5 Cents per Micromole/second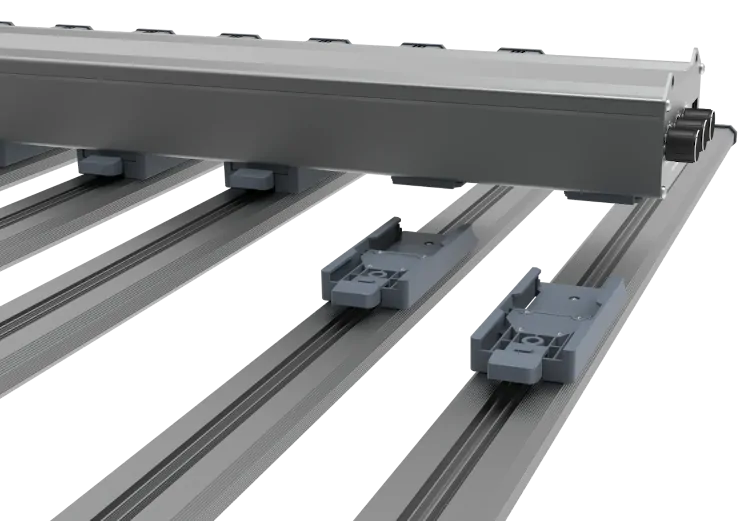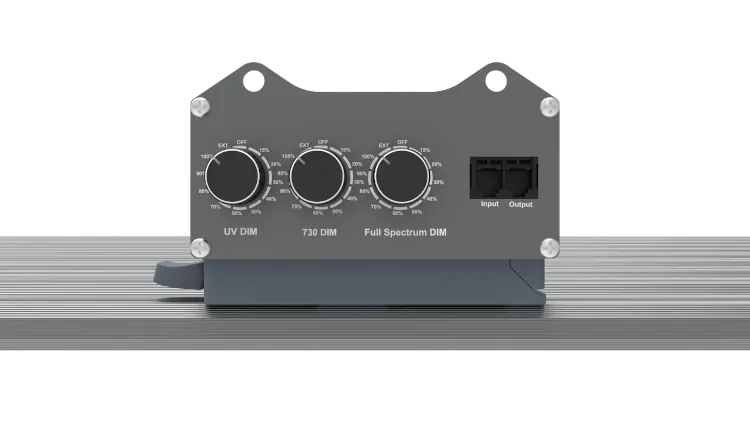 Spectrums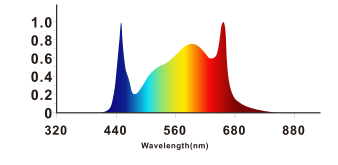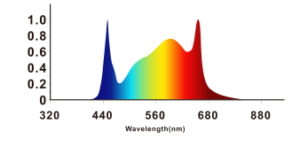 Dim 1 Full Spectrum 3000k + 5000K + 660nm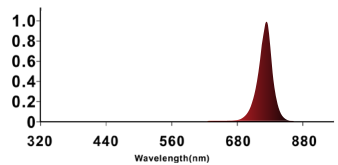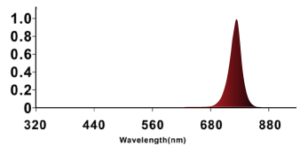 Dim 2 730nm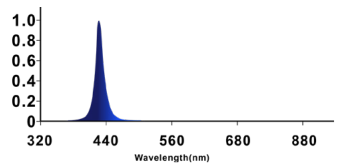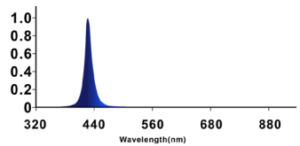 Dim 3 UVA 395nm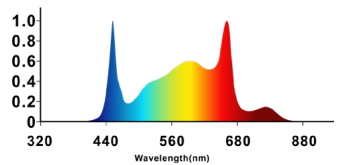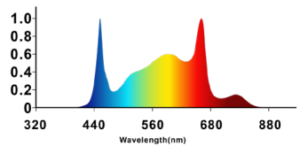 Dim 1 + Dim 2 Full Spectrum White 3000k + 5000k + 660nm + 730nm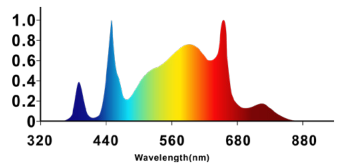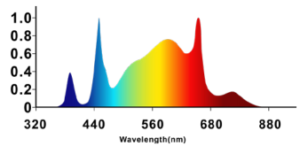 Dim 1 + Dim 2 + Dim 3 Full Spectrum White 3000k + 5000k + 660nm + 730nm + 395nm
PPFD Readings
Readings taken in 5×5 grow tent.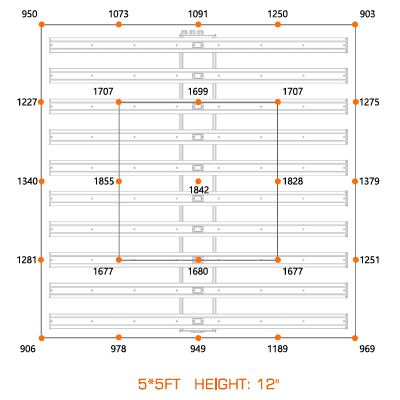 Average PPFD for 12″ Height: 1347
Photon Efficiency = 3.09 Umol/w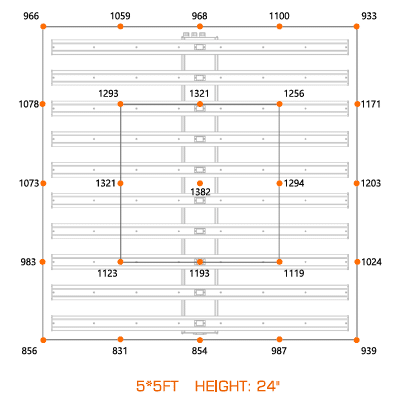 Average PPFD for 24″ Height: 1093
Photon Efficiency = 2.51 Umol/w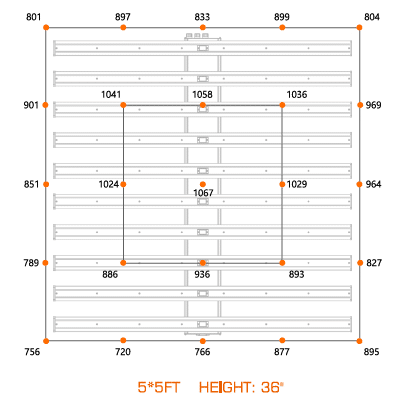 Average PPFD for 36″ Height: 901
Photon Efficiency = 2.06 Umol/w
Fixture Specifications
| | |
| --- | --- |
| Power Draw | 1000 Watts |
| HPS/MH Replacement Wattage | (2) 1000w Double Ended HPS |
| Spectrum | 395nm, 3000K, 5000K, 660nm, 730nm |
| PAR efficacy | 2.8 Umol/J |
| PPF | 2800 PPF |
| Coverage Area | 5′ x 5′ to 6′ x 6′ |
| Lifetime | 50,000+ Hours |
| Driver | Sosen |
| Cables | 6-foot industrial-grade SEEO Cord (Standard) |
| Plug | 5-15P, 6-15P, 7-20P NEMA Plugs are available |
| Dimming | 0-10v Dimming capable, compatible with all RJ12 Dimming systems (GIL100 Touch Screen and LMA-14 adapter required for Trolmaster systems) |
| Hanger | Ratchet Hangers Included |
| Warranty | 5 year |
| Grams per watt | 2 g/w (Expected) |
| Yield | 2000 Grams (~4.4 lbs per light) |
| Voltage | AC 120V~277V |
| Amp draw | 110V – 9.09A / 240V – 4.08A / 277V – 3.53A |
| BTU | 3410 |
| Dimensions | W = 43.5″ L = 43.31″ H = 4.33″ |