Description
Grow-It-LED is pleased to offer DIY LED boards and LED drivers for incredible prices. We offer a wide range of tried and true horticulture based LED systems. Our current available offerings are from Samsung, Luminus, Inventronics, Meanwell, etc. Others will be periodically added to our catalog. If you have an LED in mind and cannot find it listed on our website, we would be happy to offer you your requested part at an excellent price!
Feel free to contact us! Shipping is not included with this price, unlike our fixture offerings.
30K (SL-B8V4N90LAWW)
35K (SL-B8U4N90LAWW)
40K (SL-B8T4N90LAWW)
50K (SL-B8R4N90LAWW)
Current Price for H-Influx L09 lineup: $22.01
The H-Influx Series is a perfect match for the Inventronics EUD Series of drivers! Click the links below to see our recommended wiring setups for each driver option.
EUD-150S105DTA and H-Influx L09 (Bundle Price: $139.20)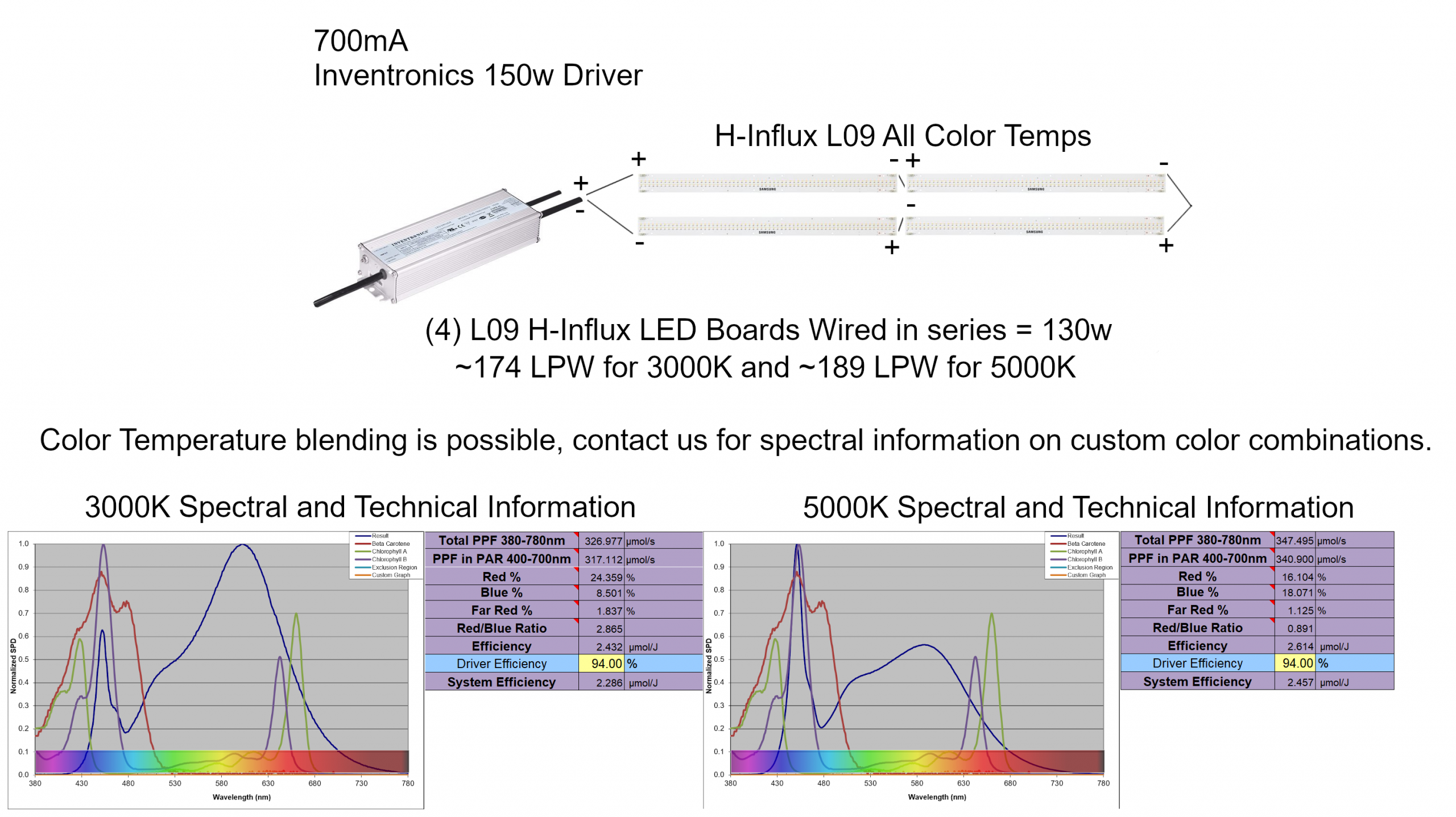 EUD-200S105DTA and H-Influx L09 (Bundle Price: $190.48)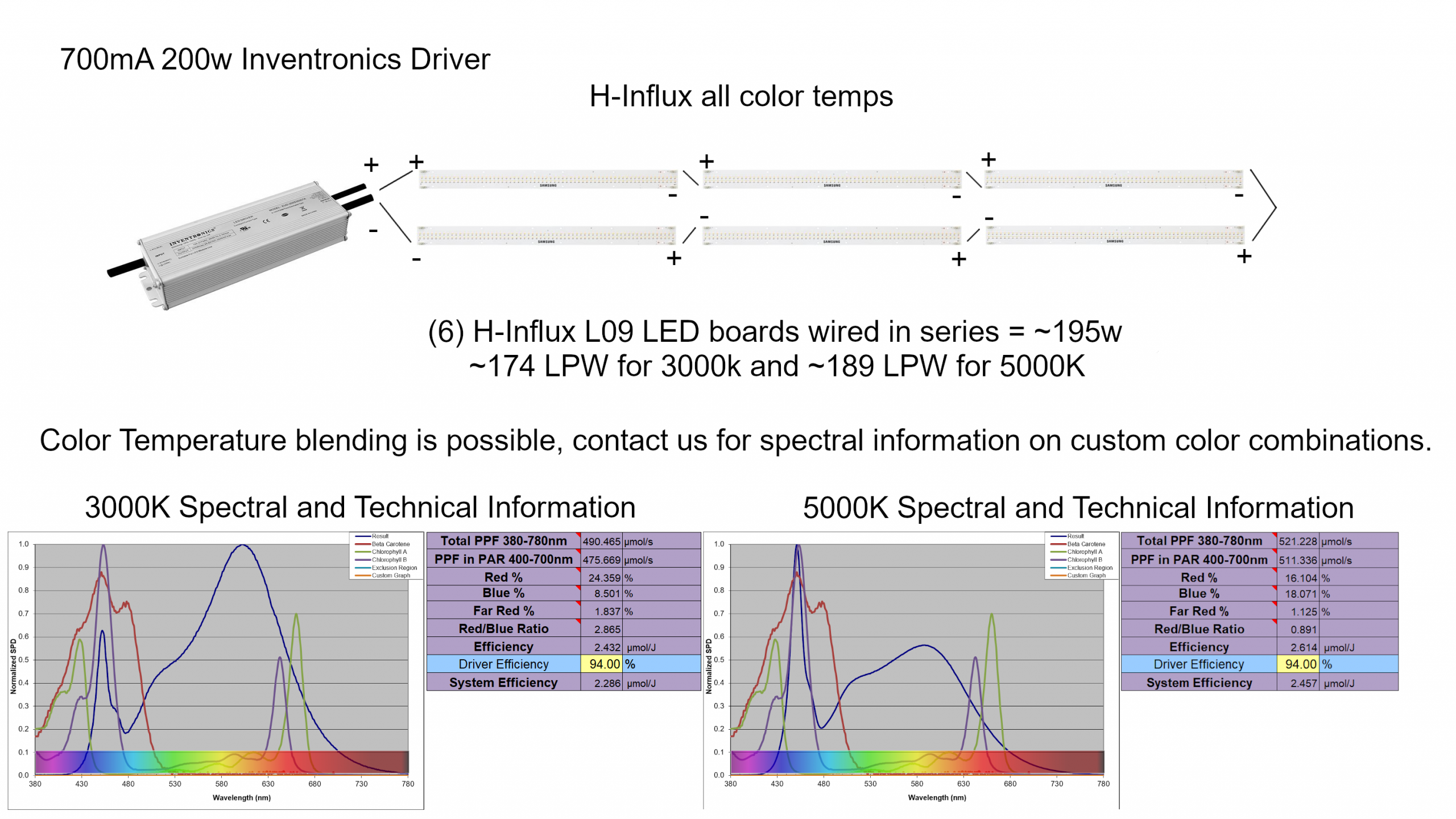 EUD-240S210DTA and H-Influx L09 (Bundle Price: $242.48)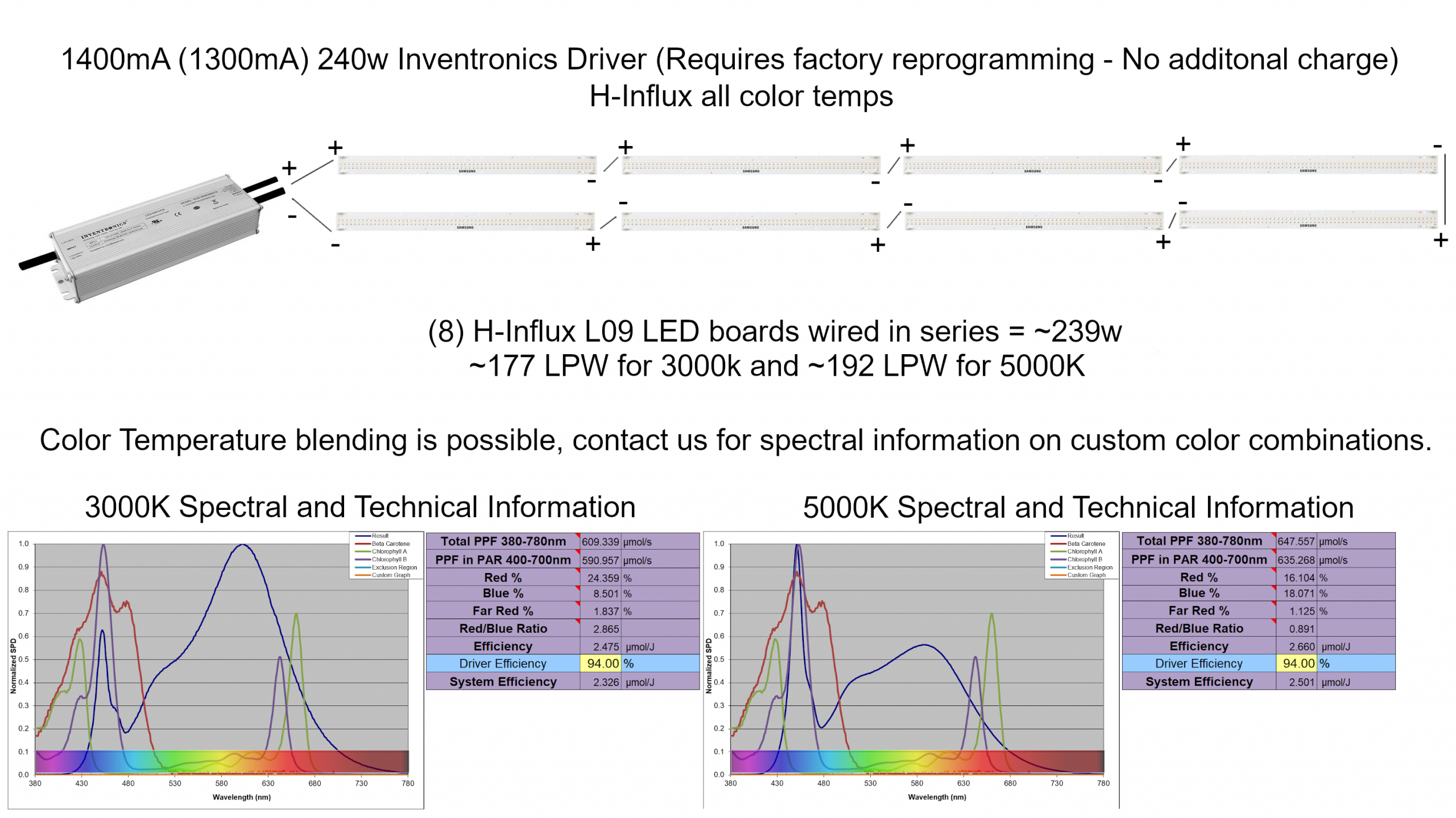 EUD-320S150DT and H-Influx L09 (Bundle Price: $305.30)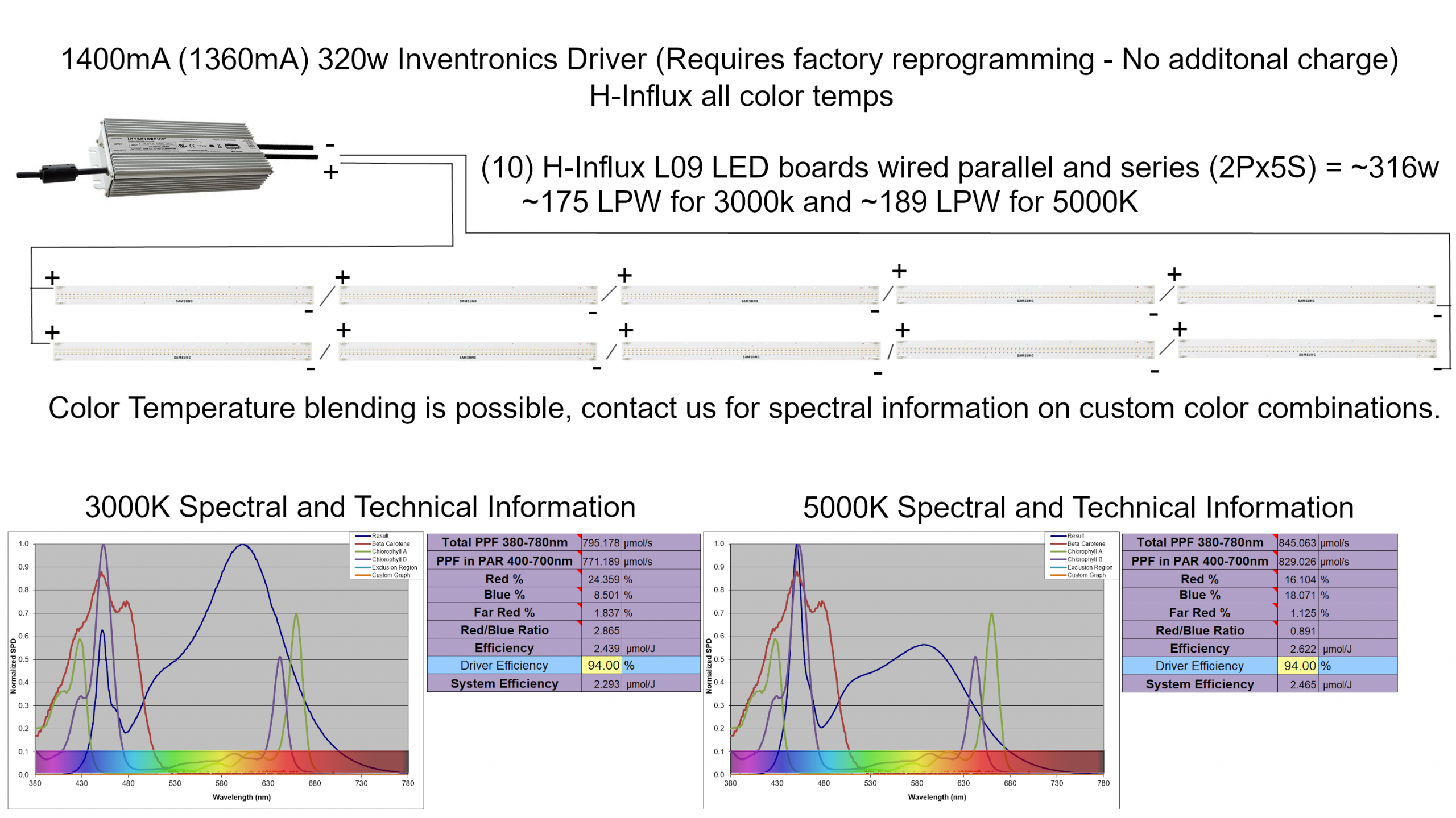 EUD-480S140DT and H-Influx L09 (Bundle Price: $452.67)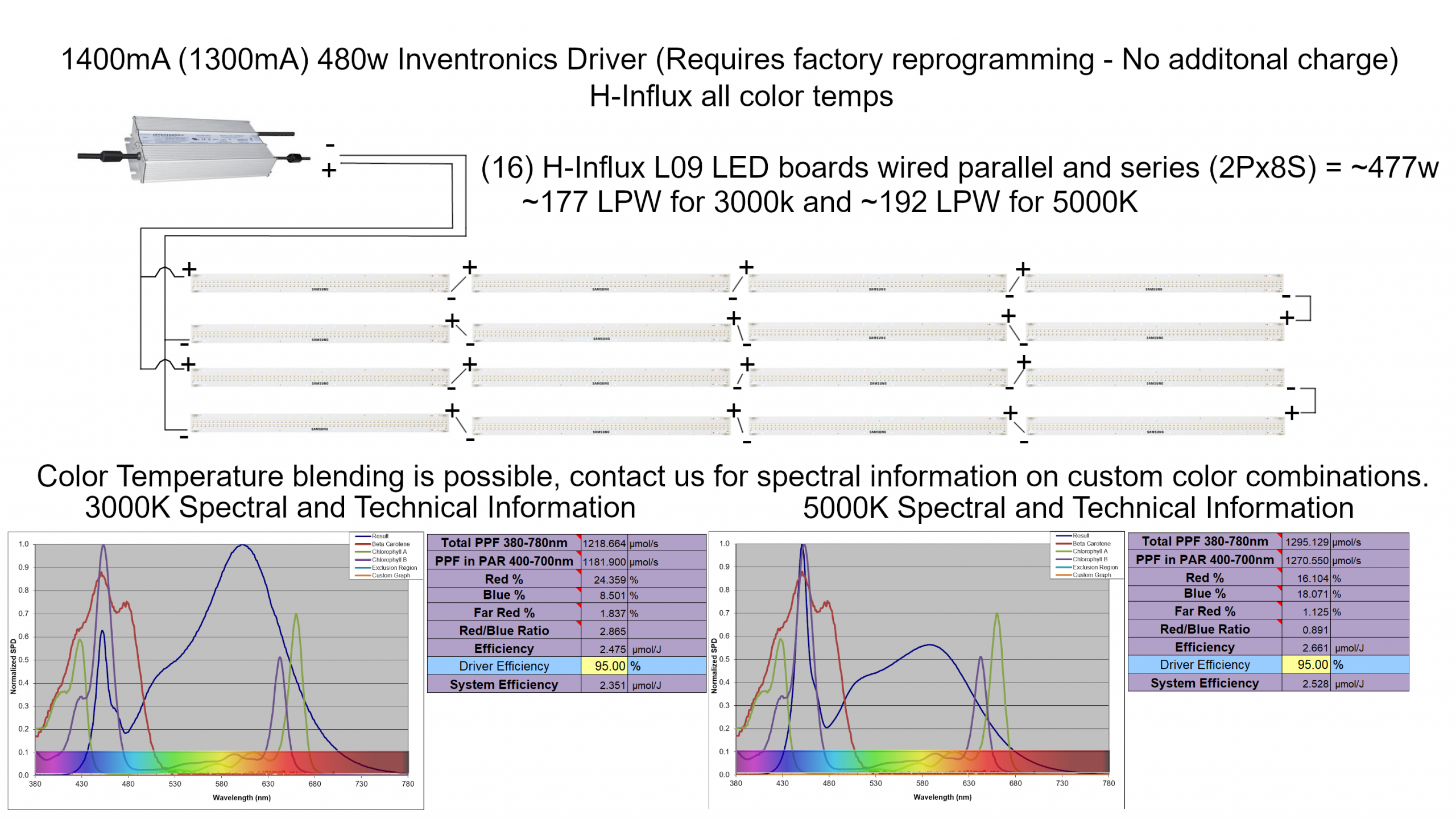 EUD-600S140DT and H-Influx L09 (Bundle Price: $554.06)